EYEschool is a new concept application initiated by EYEWEB s.a.r.l offering schools a channeled communication with Parents, Students and Staff. EYEschool offers a one way notification between School Administrators Parents, Students and Staff. It simply enables School Administrators to send Text Messages (SMS), Images and Customized Documentation, in addition to an integrated E-mail Service, allowing Schools Administrators to target a selected audience.
For example a school may decide to send customized messages or photos about a certain in-school activity to the Parents of the secondary classes. The data selection process is simple and user friendly.
Welcome!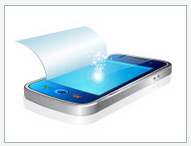 What are you interested in?
whether you would like to request a Demo account or to meet and know more about the benefits of having EYEschool , our Customer Service team would be glad to assist you in choosing the option that suits you best. Choose one of the options on your right and one of our representatives will get in touch with you.
By getting this APP you are entering a whole new concept of school communication.
Be a role model and let other schools look up to you.
Ask for an EYEschool Demo account and be the judge.